This stretch of Granada's coast is lined with rocky coves, crystal clear azure waters and low-rise, laid-back towns. Scuba diving, cycling, hiking and skiing are the huge draw for this part of the southern Spanish coastline.
No properties found!
There are no properties matching your search criteria.
Refine your search using the tools above.
Showing 1 of 1
Sandwiched between the Costa del Sol and the Costa del Almeria, the Costa Tropical is Granada province's coast.
Different in feel to its neighbours, it has a rugged coastline, with broad coves, jutting rocks and sandy pebble beaches.
Named after its climate, the area is famed for its tropical fruit with mango and avocado groves carpeting hillsides and villages.
This stretch of coastline has a relaxed vibe, in keeping with Granada's sense of romance. The seafront towns are mostly low-rise, looking out over pristine waters.
Our collection concentrates on two towns: La Herradura, with its pretty horseshoe bay, and a marina that's ideal for sailors and scuba divers; and Almuñecar, its larger, livelier neighbour with its smattering of monuments hinting at a long and fascinating history.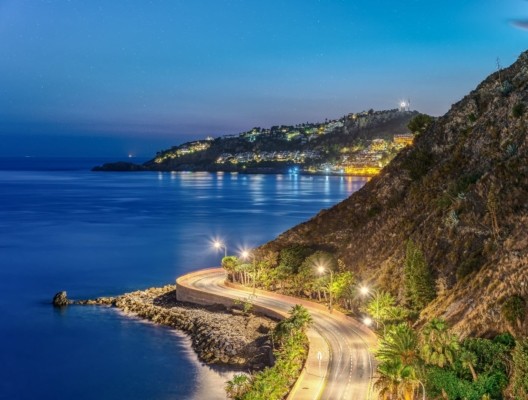 Catch some rays, snorkel in crystal waters or chill in a chiringuito in some of Spain's most secluded unspoilt beaches – from de la Guardia to Cantarrijan.
Hire a yacht or dine out at Marina del Este – hidden and otherworldly, it's the gem of the Costa Tropical.
Explore the Moorish Castle of San Miguel. Perched on a hill above Almuñecar, there are spectacular 360° views from its battlements.
Stroll around sculptures and botanical gardens in Almuñecar's El Majuelo Park. Alongside you'll find ruins dating back to Roman and Phoenician times.
Climb the rocks of San Cristobal in Almuñecar, enjoying views out to sea and back across the town.
Watch the sunset over the Malaga mountains – with panoramic views along the Costa Tropical – from La Herradura's Cerro Gordo. Truly magical.
Delight in the views from Salobreña's Moorish castle. Sitting atop an imposing rock, the historic white pueblo spills down the hill beneath.
Heaven for scuba divers, discover Spanish Armada shipwrecks on the seabed near La Herradura.
Cool off in Almuñecar's Archaelogical Museum. In its Roman caves, you'll find artifacts including an Egyptian vase from 1700BC.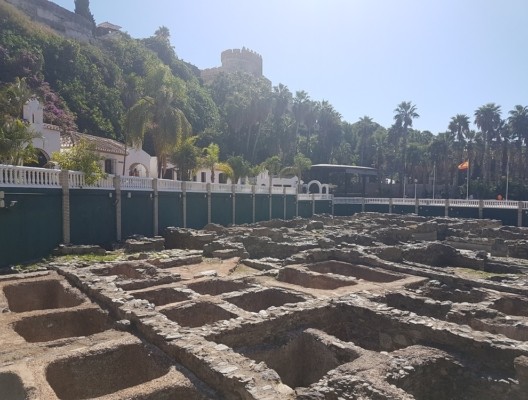 The Costa Tropical is ideal for rest and relaxation. Dotted along its rugged coastline are some of Spain's finest beaches.
The coastline sits within a marine protected zone, so the waters are crystal clear and teeming with fish and marine life.
Explore by sea with yachts for hire in Marina del Este and along the Coast.
The picturesque city of Granada is a short drive away. The province's capital city, you'll find lots of great lunch spots, shops and photo opportunities.
A trip to Granada wouldn't be complete, though, without a visit to the Alhambra. When you're done, head to the Moorish Albayzín district and watch the breath-taking sunset over the honey-coloured fort with the snow-capped Sierra Nevada mountains as a backdrop.
If you're looking for nightlife, Almuñecar hits the spot. Bajos del Feniciou is just off Caletilla beach and has bar after bar spilling into the street. It gets very lively in the early hours.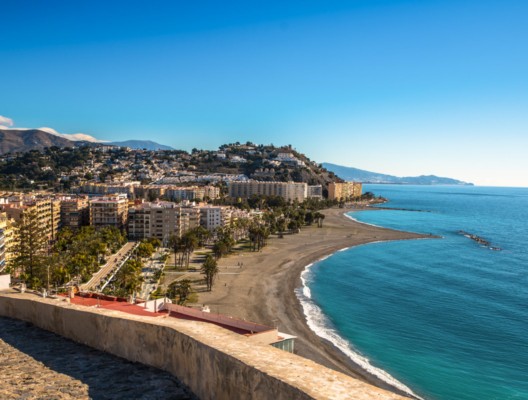 You're offered free tapas with every drink in Granada province. It might be a bowl of nuts, or more likely, a local dish, but with each drink, you get a different dish. And with tapas bars eager to keep you there, they often get better every time.
Cephalods – octopus, squid and cuttlefish – are famed in and around La Herradura and Almuñecar. Try cuttlefish cooked on a skewer over hot coals, or meltingly tender boiled octopus served on a wooden board.
The cured Jamon de Trevelez (the highest of the Alpujarras villages) makes for a worthy alternative to its better known Extremaduran counterpart. In fact, the cured pork delicacies on offer in Granada province are astounding – and perfect with a glass of red wine.
A refreshing gazpacho – a fresh tomato soup spiked with garlic and olive oil and served chilled – is the dish of choice in the heat of summer. Salmorejo is its popular counterpart, with added bread for a creamier texture.
Enjoy a lazy Sunday paella at one of the many chiringuitos dotted along the coast. Paired with a refreshing 'tinto de verano' – red wine with lemonade or soda – it's the perfect way to watch the world go by.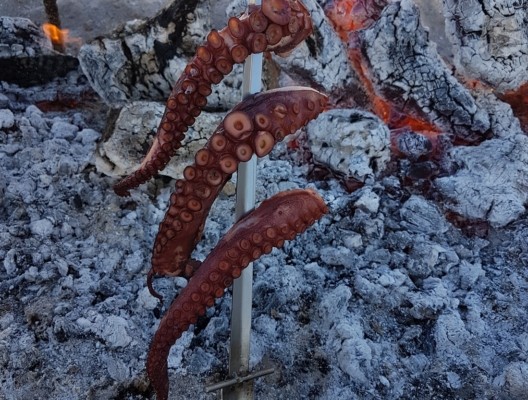 The diving from La Herradura is excellent. But if scuba diving isn't your thing, the snorkelling's just as good.
If you love watersports, you'll find centres along the coast, organising day trips as well as kayak, SUP and windsurf hire.
A Mecca for cyclists, the region is ideal for road and mountain biking. From dramatic La Vuelta ascents, to swooshing coastal rides and breezy beachfronts, there's a route to suit every ability.
The Costa Tropical is one of the few places in Europe where you can enjoy ski slopes and beach in one day. You'll find a bustling ski scene between November to April in the nearby Sierra Nevada, just an hour and a half drive away.
If you love hiking, you're in the right place. The region is criss-crossed with trails: along the dramatic coastline – in the nearby Almijara mountains – or climbing the Alpujarras and Sierra Nevada further afield.
Adrenalin junkie? Why not give paragliding a whirl? You can descend through tranquil alpine vistas from the nearby Rio Verde valley. Or enjoy incredible views, great thermals and a sweeping beach for landing in La Herradura – perfect for beginners.