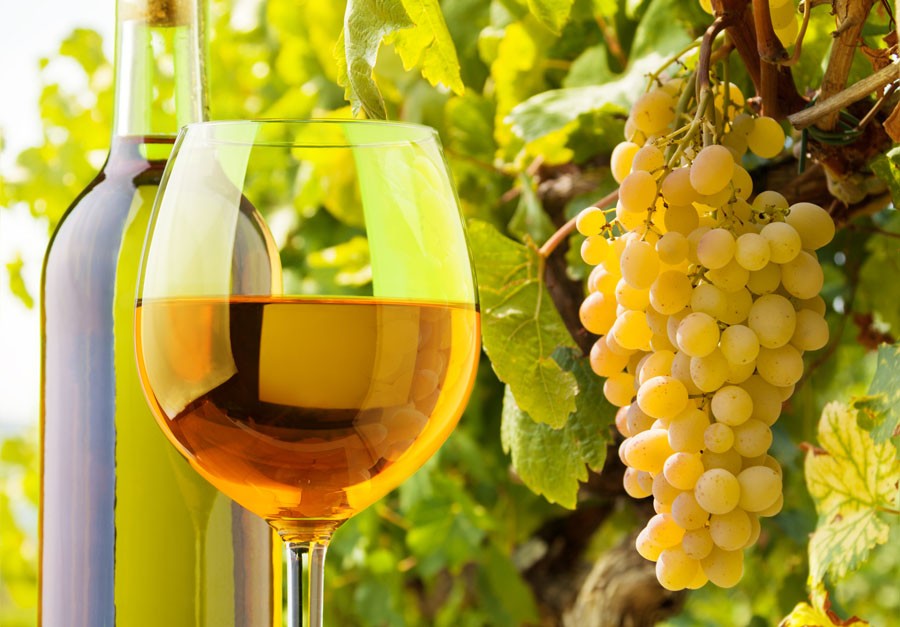 Rioja, Ribera del Duero, Cava and Albariño are the big names in Spanish wine. It's well known that to the north of Spain the land is ideal for vineyards. While in southern Spain with its hot climate and mountainous terrain it was left for fortified wines. However, not any more…
Up until 2000 Andalucia was famed only for its excellent fortified wines from Cadiz, Cordoba and Malaga provinces. However, in recent years small providers have been working hard in Granada, Malaga, Cadiz and Huelva producing dry whites, sparkling wines, rosés and reds that are starting to give the well-known wine regions of the North a run for their money.
Here at the Luxury Villa Collection we have discerning tastes when it comes to what ends up in our glass at the end of the day. And although there are a lot of new bodegas (wineries) in Andalucia, not all Andalucian wines are good. We've had great fun (hiccup) picking the best bodegas to visit.
Malaga Province
Axarquia Region
This mountainous region to the east of Malaga is famed for its avocados, mangos and sweet wine. Its white villages are pretty, charming, authentic and home to many food-related fiestas throughout the spring and summer.
Bodegas Bentomiz
Address: Finca El Almendro, Pago Cuesta Robano, 29752, Sayalonga, Malaga
What: The bodega building itself is a handsome, modern, slate affair which is strikingly bold in its very rural setting. Wine tastings are paired with nibbles of food, but the set course lunches they offer are exceptional so don't miss them. The chef (and owner) has been trained by one of the best chefs in the province.
Products: Aromatic red, rosé, white and sweet wines under the Ariyanas label.
We love: Their 100% Moscatel de Alejandrí­a, sweet Terruño Pizarroso (a typical Malaga wine) and their rosé, Ariyanas Romé Rosado, is absolutely perfect on hot evenings.
Point of difference: They cork with reusable glass stoppers – very chic and a useful memento.
More information: Bodegasbentomiz.com 
Ronda 
Ronda has a wine-making heritage which goes all the way back to Roman times, and has been recently revived. There are 18 wineries (on our last count) so more than enough to warrant a private chauffeur and a whistle stop tour of a few of them.
The town itself is in a magical setting and packs quite a punch in terms of sightseeing credentials, so coupling up a day wine tasting with cultural sights is ideal. Whether you choose to wine taste before or after visiting the town there's plenty to enjoy from palaces and pretty squares, to a traditional bull ring and the famous old bridge.
Descalzos Viejos
Address: Finca Descalzos Viejos, Pdo. de los Molinos, Apartado de Correos 365, 29400, Ronda, Malaga
What: A restored convent building steeped in history. With its frescos, vaulted ceilings and atmospheric feel it's not only one of our favourite bodegas in Spain, but anywhere else in the world, too.
Products: Red and white wine as well as a sweet wine called Dv Mí­nima – which is absolutely delicious. All wines have the D.O. Sierra de Malaga seal of approval.
We love: There are no set tours; each tour is specific upon request.
Point of difference: The vineyards are in the gorge of Ronda, making it a spectacular setting and within easy reach of the town for a spot of sightseeing.
More information: Descalzosviejos.com
Joaquín Fernández
Address: Finca los Frutales, Paraje Los Frontones, 29400, Ronda, Malaga
What: An organic winery created in a self-sustainable ecosystem.
Products: Red, rosé and a blush wine.
We love: The rural setting and the in-depth explanations provided in to mixing traditional methods with new technology and organic procedures.
Point of difference: You can go on a horse riding tour through the vineyard – that's pretty special.
More information: Bodegajf.es 
Cadiz Province 
Cadiz province is very much the Andalucia wine heartlands. Home to the Sherry Triangle – Jerez de la Frontera, Sanlucar de Barrameda and Puerto de Santa Maria – in Cadiz province it's all about sweet and dry Sherry. If you're not familiar with Sherry, don't let that put you off – it's an incredibly versatile, rich and complex wine. Some of these wineries have been producing wines for hundreds of years, and with this heritage comes quality. On a tasting in Cadiz province you will be taken on a journey through history and will know your different Sherries at the end of it, from sun-drenched sweet Pedro Ximénez to the salty dryness of Manzanilla.
Puerto de Santa Maria 
On the Atlantic coast the old town of Puerto de Santa Maria is filled with cobbled streets, traditional fish restaurants and an imposing Moorish fortress.
Bodegas Gutierrez Colosia
Address: Avda. Bajamar, 40, 11500 El Puerto de Santa Marí­a, Cšdiz
What: One of the area's smaller wineries, Bodegas Gutiérrez Colosí­a is family owned and a beautiful example of a typical southern Spanish bodega.
Products: Sherries – Fino, Amontillado, Pedro Ximénez, Oloroso, Palo Cortado – and Brandies.
We love: It's very atmospheric and romantic; they offer great tapas and the family have a real understanding of flamenco (a show can be arranged).
Point of difference: Beside the Guadalete River in the charming El Puerto de Santa Maria it makes for a wonderful day out.
More information: Gutierrezcolosia.com
Sanlucar de Barrameda 
Sitting alongside the Guadalquivir estuary, the town of Sanlucar old quarter (Barrio Alto) is delightful. The town is famed for its wide, golden beaches, seafood, beach horse racing and its salty Manzanilla wine.
Barbadillo
Address: Luis de Eguilaz, 11, 11540, Sanlúcar de Barrameda, Cádiz
What: Barbadillo is one of the oldest and largest family bodegas in Andalucia as well as being home to the Manzanilla Museum.
Products: White, red and sparkling as well as Sherries (Manzanilla, Oloroso, Amontilado, Palo Cortado, Creams, Pedro Ximénez) and Brandies.
We love: The Cathedral of Manzanilla, where the barrels are kept – it truly is enormous. The beginner's wine tasting course gives a good understanding of Sherry and gets you prepared to sound like you know what you're talking about even if this is your first foray into Sherry.
Point of difference: Barbadillo has 17 wine cellars covering 75,000 m2!
More information: Barbadillo.com
Jerez de la Frontera 
A visit to Andalucia wouldn't be complete without a trip to Jerez – the home of the Spanish Riding School, the Buleria (a type of flamenco) and Sherry. It's a beautiful city with great restaurants, a wonderful food market and many, many wineries.
Las Bodegas Marqués del Real Tesoro y Valdespino
Address: Ctra. Nacional IV, Km. 640, 11408 Jerez de la Frontera, Cádiz
What: Many famous Sherry household names (La Guita and Real Tesoro for instance) sit under the Estévez Group who own the cellars of Marques del Real Tesoro y Valdespino.
Products: Cava, Brandy and Sherries (Manzanilla, Fino, Amontillado, Oloroso, Palo Cortado, Cream, Pedro Ximenez).
We love: The modern art gallery which is part of the cellar – look out for the Picasso prints as well as works from Dali, Botero and Miro.
Point of difference: Three very unique experiences in one: a vineyard and winery, art gallery and stud to the rare, black cloaked, pure breed Spanish horses (pure Andalucian horses are usually grey and these are black).
More information: Grupoestevez.es
More Details – When Should You Visit?
The vineyards and wineries are open all year round. However, the harvest is carried out mainly in August and September (sometimes stretching to October depending on the weather). So to see the fields and hills full of harvesters and the grapes being selected and crushed September is the time to book. If you want to visit some of the boutique bodegas around the Malaga or Ronda area then do contact our Concierge who can organise an excellent guided tour in small private groups with a door to door service.
Enjoy exploring the wines here in Andalucia – and don't worry: all the bodegas ship abroad.
Like our guide to exploring Andalucia's wine? Try out some of the wines mentioned at one of our pick of the best restaurants in Malaga and Marbella.
https://theluxuryvillacollection.com/wp-content/uploads/2015/07/Wine-Axarquia.jpg
627
900
Lindsay
http://luxuryvillas.wpengine.com/wp-content/uploads/2013/04/Main_Logo-340-300x127.png
Lindsay
2016-12-06 09:25:10
2016-12-05 18:33:04
Exploring the Wines of Andalucia - More Than Just a Sweet Affair