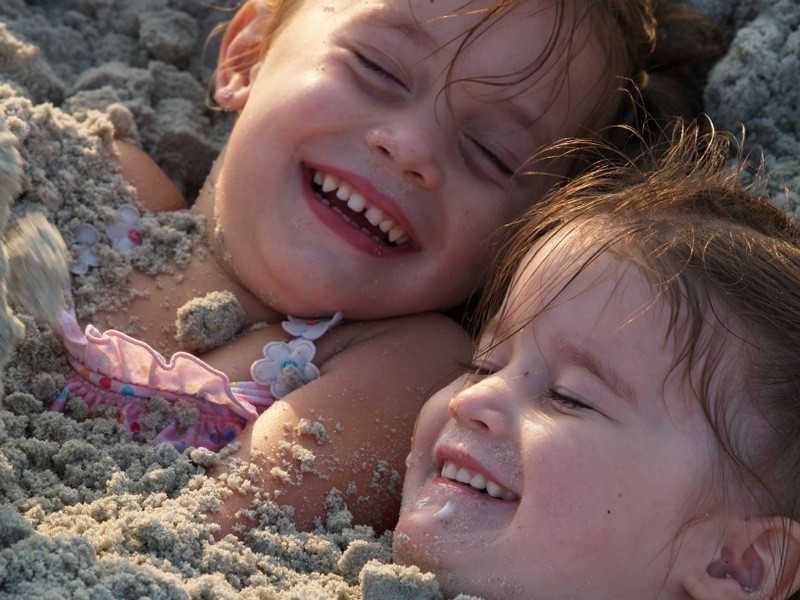 The Costa del Sol is a land where summers seem to go on forever. There's always a school holiday just around the corner for most of us, and if you're determined to spend it in a sun-soaked holiday hurrah then there's nowhere better than the southern Spanish coast for a complete package of great weather, gorgeous food, low-cost flights and plenty of things with which to keep the whole brood occupied.
So if you're looking for a stylish and lavish getaway that's also fun for all the family, check out a few of our suggestions for the best things to do on the Costa del Sol with children…
Adventure Sports & Outdoor Activities
You don't have to be adrenaline-fuelled extreme sports fans to go off and have a proper adventure on the Costa del Sol. Aventura Amazonia (Aventura-amazonia.com) is a treetop adventure assault course where there are six different challenges. Expect lots of ziplines, rope bridges and speed courses to test your agility. While it's ideal for teenagers, there's also a smaller route for 4 to 7 year olds too.
There are plenty of exciting activities for everyone to enjoy on the sea and in the mountains. Canyoning and off-roading on quad bikes or mountain bikes, for example, are very popular guide-led extreme sports in Malaga province, and are perfect for families with older children. Our concierge can organise private outward bound days for every ability.
Alternatively, if there are petrol heads in the family karting can be great fun whether participating or not. Kart Fun (Kartfun.es) near Malaga and also in Estepona is open until 22.00hrs during the summer.
If you want to exercise your mind as well as your body, what about teaming up as a family and being tested with timed mental and agility challenges? Prison Island (Prisonisland.es) allows your competitive side to come out and pull together as a family. If your children are over 9 years old and have a sense of adventure then this could be the perfect family day out in Benalmádena.
Cooking Workshops & Tapas Tours
The Mediterranean diet is famously healthy and delicious. And nowhere is this truer than on the Costa del Sol, where the perfect climate allows vegetables to grow in abundance and all sorts of fish to flock to its warm waters. Fantastic restaurants abound, as do bespoke cookery courses, such as Annie B's Kitchen (Anniebspain.com). Based a little further up the southern Spanish coastline in beautiful Vejer de la Frontera, Annie offers family packages that involve shopping for fresh ingredients, chopping, preparing, cooking and, of course, devouring the mouth-watering end product. Fine wine (for parents) and tapas tours of Vejer and Cadiz are also available.
Alternatively, bespoke tapas tours can be arranged for any town or city with Tomaandcoe.com.
Natural Attractions, Nature Reserves & Biospheres
Venture inland slightly and you'll soon become lost (only slightly) within the mountain ranges of Malaga province. There are several popular spots for walking, wildlife and birdwatching where the terrain is flat and unchallenging.
Guadalhorce Nature Reserve (Andalucia.com) is one such example. To the west of Malaga, the area is made up of ancient wetlands and lagoons teeming with wildlife such as flamingos and turtles.  It's a great way to escape the city crowds and enjoy some peace and quiet in a beautiful and natural environment.
An alternative popular site is the prehistoric El Torcal Natural Reserve (Torcaldeantequera.com), where kids go wild for the bizarre rock formations and the possibility – however minute – of actually discovering dinosaur fossils. There are three routes that you can follow – red, yellow or green – though the red route is restricted in order to protect flora and fauna. The green route is the easiest but the yellow, which is only slightly steeper/rockier, is more spectacular. The area can be found to the north of Malaga city, past Villanueva de la Concepcion towards Antequera.
There aren't many walks in the world like the gravity-defying and incredibly beautiful 'Kings Walkway", the Caminito del Rey in El Chorro (Caminitodelrey.info). This leisurely cliff-top walk is a spectacular way to spend a morning or afternoon for those who aren't afraid of heights, as a large part of it clings to the rocks suspended over the gorge, incredible!
Another great hike is Rio Chillar which is just outside Nerja to the east of Malaga. This lovely walk, which takes around 5-6 hours, is largely down a river bed and through a gorge. There are natural water pools and waterfalls along the way to cool off in, too. For more information on where to start this walk see Eastofmalaga.net.
Another fun thing to do as a family is to visit the Caves of Nerja (Nerjacaves.com). These enormous caves were opened to the public in the 60s and now are very much a must-do when in the Axarquia region of the Costa del Sol. A perfect respite from the summer sun and an interesting geology lesson for the smaller members of the family.
For a cultural day out to please all the family then head inland to Ronda. An incredible town suspended atop the breathtaking El Tajo gorge, Ronda is one of Andalucia's finest and most accessible examples of a typical 'Pueblo Blanco'. Complete with boutique shops, abundant restaurants along narrow streets, Spain's oldest bullring and adjoining museum, and horse and carriage rides to take it all in while giving little legs a rest, Ronda is the perfect place for children to practice their photo skills and spend some holiday pocket money.
But the adventures don't stop on land. Offshore, there are dolphins and whales to be spotted on daily maritime excursions which our Concierge can organise for you. Some of the best dolphin-spotting trips can be found in and around Gibraltar, which child (large or small) wouldn't enjoy that?
Theme Parks & Water Parks
Given its popularity as a family holiday destination, the Costa del Sol inevitably has more than its fair share of amusement parks. And while they can be busy places, they also guarantee a fun day out for the family, particularly in shoulder season when queues are shorter. From adventure theme parks to zoos (Bioparcfuengirola.es) and safaris like Selwo* (Selwo.es) and Lobopark (Lobopark.com) up in Antequera, there are plenty of options to choose from.
(*If your family's got a member with a really wild streak, they'll love one of the newest additions to the LVC collection, Villa Kenia, which is just next door to Selwo.)
Tivoli World (Tivoli.es) is a nicely-sized small theme park, with its count of over 300 rides and attractions, is undoubtedly one of the most popular things to do on the Costa del Sol with kids. Recently, 'Tivoliandia' was added to the park, which offers rides better suited for little ones and the elderly, and just outside the park gates you can pick up the Benalmadena 'Teleferico' Cable Car that runs to the top of the mountain. Once there, you can enjoy refreshments at the cafe or take in the fun Birds of Prey show.
Unsurprisingly, there are also some great water parks on the Costa del Sol open during the summer months, and they fill up daily. Outside of the peak July and August period they are much quieter as Spanish families tend not to bother with beaches and water parks in 'cold' months. Over in Torremolinos Aqualand (Aqualand.es) has the most extensive selection of slides to choose from.
Malaga City with Children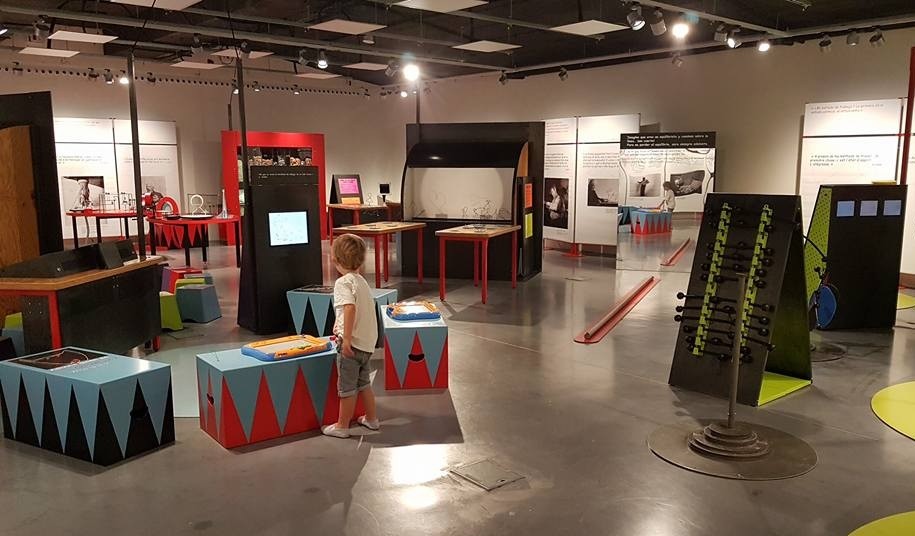 If you're planning some time in Malaga city while on holiday there are lots of things to do as a family. Most of the art galleries hold fun classes on the weekends for over 5 year olds (in Spanish). The Pompidou Centre (Centrepompidou-malaga.eu) in particular is very good and has a room dedicated to pre-teens with all sorts of interactive activities built around learning about artists.
Just a short walk from The Pompidou Centre is the giant Ferris Wheel on Malaga's port. If you'd like to see Malaga, the coast and, if you're lucky, Morocco from an air-conditioned pod 70 metres in the air then this is a good way to spend just under an hour. It opens at 11am and closes at midnight.
Not far from the Wheel, situated in the centre of Malaga (a short walk from the port) are the Alcazaba and Gibralfaro on Calle Alcazabilla (opening hours from 9.00 hrs – 20.00 hrs in the summer and 9.00 hrs – 18.00 hrs in the winter).
If you'd like to immerse the kids in a little real-life history then the Alcazaba and Gibralfaro are definitely worth a visit! Kids love climbing up this 10th-century fort-palace complex and exploring interior patios and hidden corners that allow for imaginations to go wild and little legs to get tired.  The city's neighbouring streets are packed with tapas bars and ice-cream cafes to enjoy afterwards..
Back to indoor activities and ideal for budding rock stars there's an interactive music museum – MIMMA (Musicaenaccion.com). Visitors are taken through the history of musical instruments with plenty of opportunities to try them out too.
Like this pick of things to do with children, and thinking about a family holiday on the Costa del Sol? Take a look at our collection of family villas.
https://theluxuryvillacollection.com/wp-content/uploads/2015/10/Children-on-the-beach.jpg
600
800
Lindsay
http://luxuryvillas.wpengine.com/wp-content/uploads/2013/04/Main_Logo-340-300x127.png
Lindsay
2015-10-08 19:13:01
2018-04-05 10:40:55
Top Family-Friendly Things to Do on the Costa del Sol