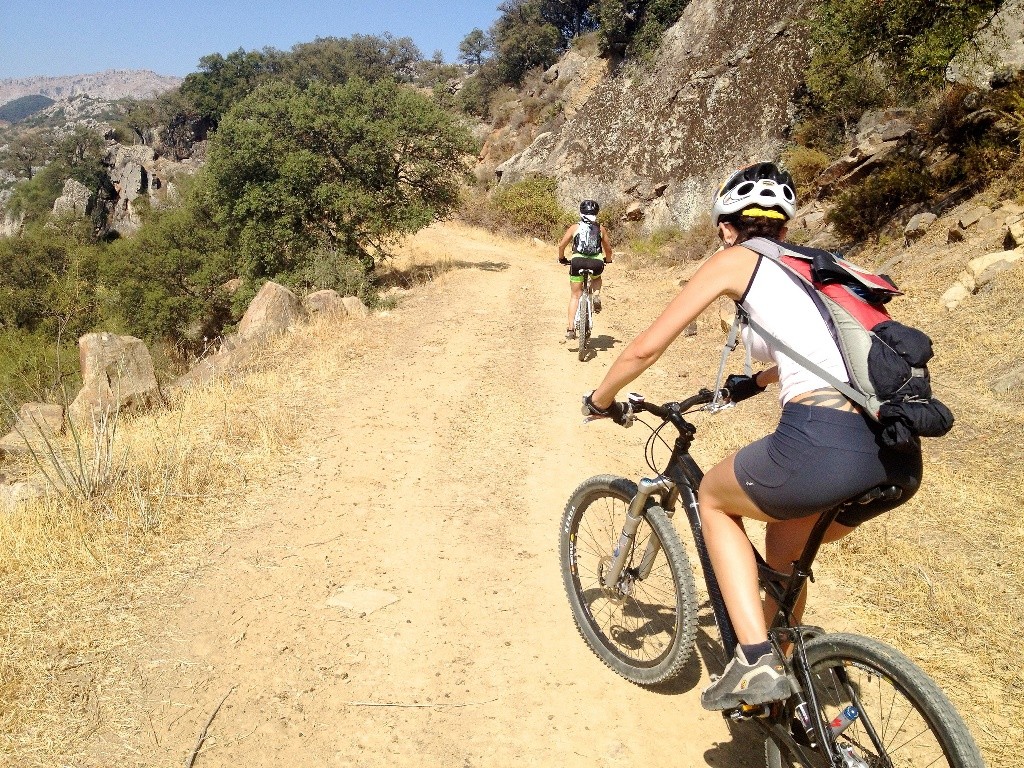 As Europe's most popular holiday destination, Andalucia is not in the business of disappointing its visitors – no matter what interests they might have. Most would immediately associate Andalucia with week-long, sun-drenched escapes spent lazing on the beach or by the pool, but a week's holiday doesn't necessarily have to include such slothful yet satisfying pastimes.
Thanks to the diverse landscape and 800km-long coastline that southern Spain boasts, the range of thrilling activities on offer is broader than just about anywhere in Europe. That's right: even adrenaline junkies can be guaranteed of the perfect getaway. From kite-surfing and jet-skiing to quad-biking and snowboarding, there are plenty of white-knuckle activities to get stuck into, if you dare!
Kite-surfing
Possibly now even more popular than surfing, kite-surfing certainly guarantees thrill-seekers an experience they won't quickly forget. After learning to fly the kite (harder than you might think), learners strap into the kite-surfboard and ride the waves to their pumping heart's content. Quite a bit of upper body strength is needed to be able to hold on for longer than a few minutes, but with enough practice anyone old enough to do it can succeed.
Where? Estepona
Who? Freedom Kite School – Kitesurfestepona.com.
Contact: info@kitesurfestepona.com
Jet-skiing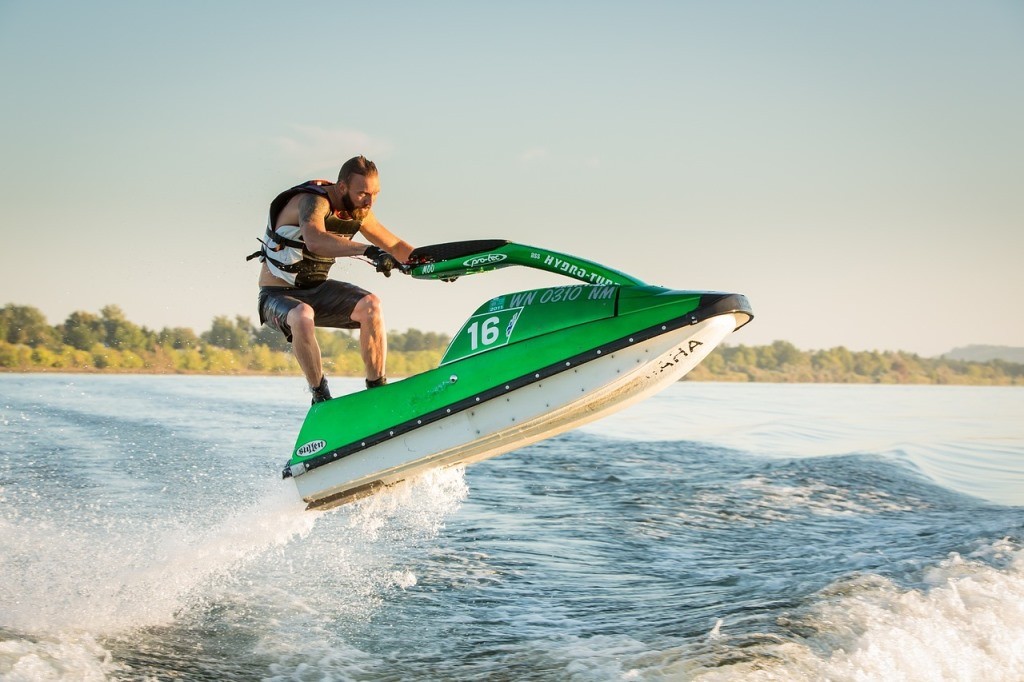 If you love a good buzz but would rather have an engine do all the hard work for you, then jet-skiing is definitely worth considering. As you might expect there are the usual and obligatory safety measures to complete (and fully understand) before you are permitted to hop on this high-speed joy-wagon, but when the moment comes there's no hanging around, as you're propelled forwards at break-neck speeds into the tide.
It's a bumpy ride, but well worth picking up a few bruises for.
Where? Marbella
Who? Marbella Jet Ski – Marbellajetski.com.
Contact: Daniel@marbellajetski.com
Rock-climbing
With so many mountains to climb it's no wonder Andalucia is regarded the world over as a rock-climber's paradise. Beach-goers may not be as enthusiastic but anyone looking for a little excitement away from the waves might want to consider an afternoon scrambling up the side of a large cliff or rock either in the Malaga or Granada province of the region.
Be sure to have fun and give it your all if you go rock-climbing but if you're even slightly squeamish when it comes to heights, just remember: Don't. Look. Down.
Where? El Chorro
Who? Rockbusters – Rockbusters.net.
Contact: info@rockbusters.net
Mountain-biking
Andalucia has a well-deserved reputation for having some of the best mountain-biking trails in all of Europe, from technical and bumpy downhills to tame cross-country routes. Thanks to the abundance of sunshine the region receives, conditions are nearly always perfect for some biking, no matter what time of year.
The terrain is perfect for hairy off-road excursions, which will leave you breathless and with adrenaline flowing through your veins, not to mention a wide grin from ear to ear. Just bear in mind the aches and pains that'll hit you the next day.
Where? Serrania de Ronda, Sierra de Nieves and Grazalema Natural Park
Who? Andalucian Cycling Experience – Andaluciancyclingexperience.com.
Contact: +34 677 028 469
Quad-biking
For a truly alternative driving experience, waste no time in climbing aboard a hulking quad bike and letting rip in the Andalucian countryside. Beginners and advanced riders alike can be guaranteed of a fantastic day out thanks to the endless scenes of breath-taking beauty and wealth of terrains suited to all levels.
It may be a little unnerving to begin with, but as soon as you find the rhythm and get used to the roar of the engine beneath you, you'll fly like the wind…
Where? Sierra de Las Nieves, Marbella
Who? Quad Mountain Adventures – Quad-mountain-adventures.com.
Contact: info@Quad-Mountain-Adventures.com
Skiing & Snowboarding
Sierra Nevada, Andalucia (Source: Melissa Ramirez [CC BY-SA 3.0 es], via Wikimedia Commons)If you're holidaying in Spain during winter and willing to make the 2-3 hour trip across the region to the snowy peaks of the Sierra Nevada, you can spend the day either skiing or snowboarding at the impressive, 100km2 boasting Sierra Nevada ski resort. There are pistes suited to all levels – from greens right through to blacks – a snow park, halfpipe, boardercross and of course plenty of cosy restaurants to settle down in if you're only there to watch!
The views on a clear day are unsurpassable, and it is even possible to see the peaks of Morocco's Atlas Mountains towering on the other side of the Mediterranean.
Where? Sierra Nevada, Granada
Who? Sierra Nevada Ski Resort – Sierranevada.es.
If you're looking for an activity suitable for all the family – the very young and elderly included – then take a look at our post on family-friendly things to do on the Costa del Sol.
Alternatively, if you want someone else to take care of the organising, leaving you more time for having fun, then get in touch with our concierge manager at concierge@theluxuryvilla.co.
https://theluxuryvillacollection.com/wp-content/uploads/2015/10/7958790636_f9676cb7e4_k.jpg
768
1024
Lindsay
http://luxuryvillas.wpengine.com/wp-content/uploads/2013/04/Main_Logo-340-300x127.png
Lindsay
2015-10-26 09:50:51
2017-07-23 12:03:52
Top Activity Holidays in Andalucia