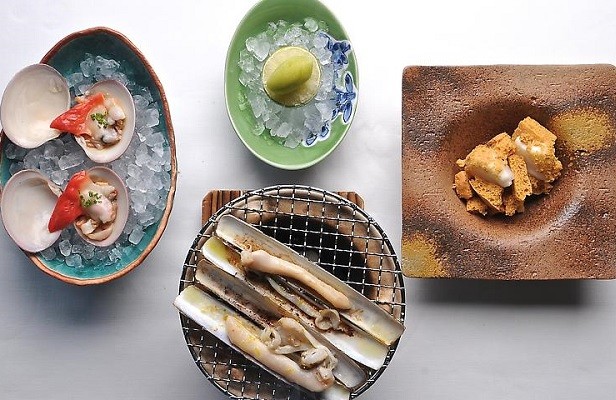 Few things get tongues wagging at LVC HQ quite like food and drink. It's hardly surprising – we're lovers of a country where they're never too far from being the main topic of discussion, after all.
When we eat out we want more than just delicious food and wine; we want to undergo a full sensory experience from mouth-watering dishes to stunning surroundings. Which is precisely what the below Michelin starred restaurants in Malaga have to offer.
Jose Carlos Garcia, Malaga City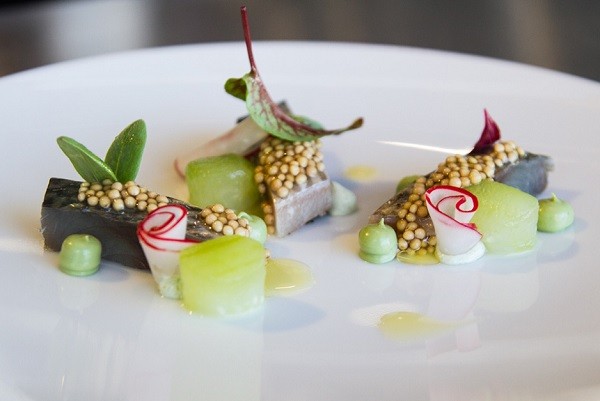 Nothing symbolises Malaga's rebirth into a fabulous, forward-facing, tourist-friendly destination more than the city's port area, Muelle Uno. And nothing better encompasses Muelle Uno's ambitious vision than the glittering Michelin starred dining at Jose Carlos Garcia. There are three dining spaces, each of which is spacious with stylish but comfortable design touches. The food is experimental with whimsical, exotic takes on local dishes, from suckling pig served with pineapple and sweet pumpkin jus, prawns with Korean kimchi, hand-poured gazpachuelo and red mullet served with curry gnocchi.
The famous chef himself tries to go out of his way to welcome you (or at the very least sends you on your way, after a dazzling gastronomic experience, with a cheery thank you). All in all, it's a dining experience that's equal parts surprising and delicious.
Opening times: 13.30–15.00hrs, 20.30–23.00hrs. Address: Puerto de Malaga, Plaza de la Capilla, 1, 29016 Malaga. Phone: 952 00 35 88. Restaurantejcg.com.
Kabuki Raw, Casares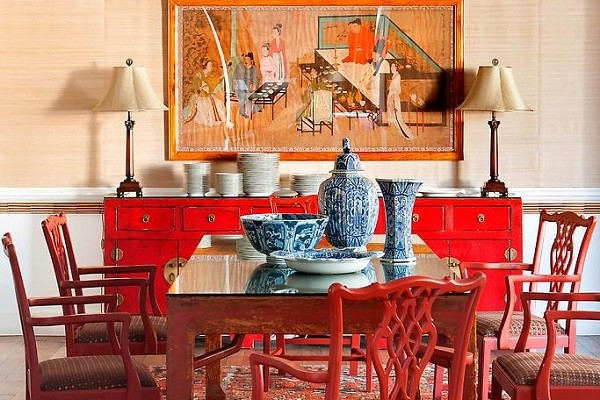 Malaga's finest five-star hotel, Finca Cortesin, needed a restaurant that truly did justice to the lovely, luxe-y surroundings. And in Kabuki Raw, the Japanese Michelin starred restaurant that opened in 2014, they got just that. Put simply, Kabuki Raw is the best place to eat Japanese food in southern Spain. The service and surroundings are impeccable, with each table having a view of the chef, and the food and perfectly paired wine are… well, an event.
The courses are themed around acts from the Japanese theatre, Kabuki, after which the restaurant is named. You start with a 'Hanamichi' curtain-raiser of light tempura and sashimi-style morsels and work through acts two and three before a dramatic 'Shosagoto' denouement of Wagyu beef ribs. From start to finish, it's all utterly spectacular.
Opening times: Dinner only (smart casual dress code is insisted upon). Fincacortesin.com.
Restaurante Dani Garcia, Marbella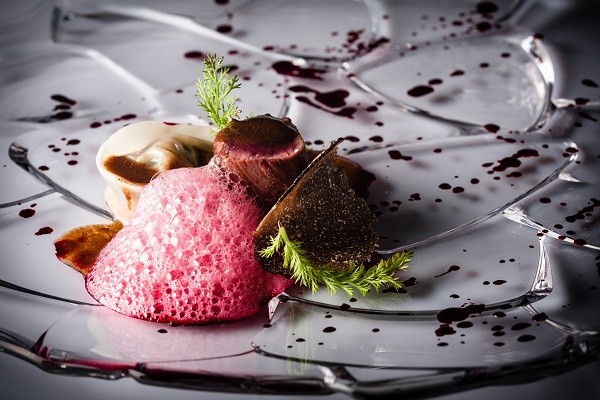 Slap-bang in the middle of the Golden Mile, in the heart of the Puente Romano complex, Dani Garcia's dining room screams indulgence from the moment you cross the threshold – low ceilings channel the eye to vibrant green living walls that serve to offset a monochrome colour palette and gleaming black floors. This taste for the avant-garde and theatricals is carried over into the food where flamboyant twists on otherwise traditional, prosaic-sounding dishes are the order of the day. Gazpacho meets sea anemone and ceviche, ajoblanco comes with herring roe, a workaday 'Gypsy stew' is married with seafood and the likes of roast hare, spider crab and murex (rock snails) pop up on fantastically themed menus like the Little Prince, Alice in Wonderland and 2017's technicolour offering, Caleidoscope. Fabulous.
Opening times: Dinner only. Address: Hotel Puente Romano, Av. Bulevar Principe Alfonso de Hohenlohe, s/n, 29602 Marbella, Malaga.
Sollo, Fuengirola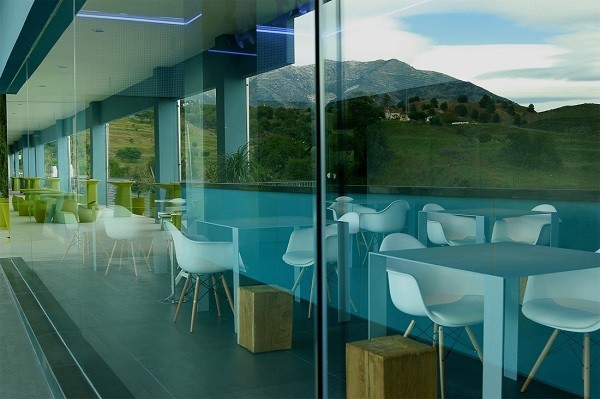 A little unusually for a, quite frankly, seafood-obsessed Malaga, chef Diego Gallegos favours fresh water fish – on our visit sturgeon seemed to be a favourite and there were no complaints from us. As you'd expect from a fine dining restaurant there's a tasting menu available, but in Sollo's case it extends to 19 (count them) courses. Each course is beautifully presented and dressed exquisitely with plates substituted for shells, leaves, dried seaweed or wooden boards, the sort of touch of drama which really adds to the overall experience.
Opening times: Dinner only. Address: Urbanizacion Reserva del Higueron, Av. del Higueron, 48, 29640 Fuengirola, Malaga. Phone: 951 38 56 22; Sollo.es.
Messina, Marbella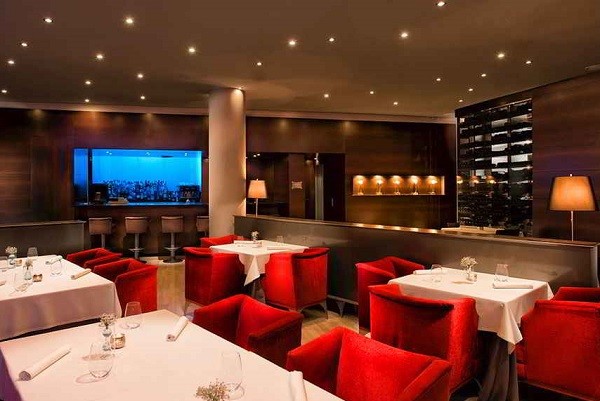 Messina is that fairly rare thing: relaxed fine dining. Which isn't to say that the food isn't superb – if their steaks alone are worth travelling for, you'd camp out overnight on the pavement for their succulent baby goat. Set in Marbella's old town, chef Mauricio Giovanini and his wife Pia Ninci earned their star in 2016 making them the newest place on the Malaga list.
Opening times: 13.30-15.30hrs, 20-23.00hrs. Address: Av. Severo Ochoa, 12, 29603 Marbella, Malaga.
Skina, Marbella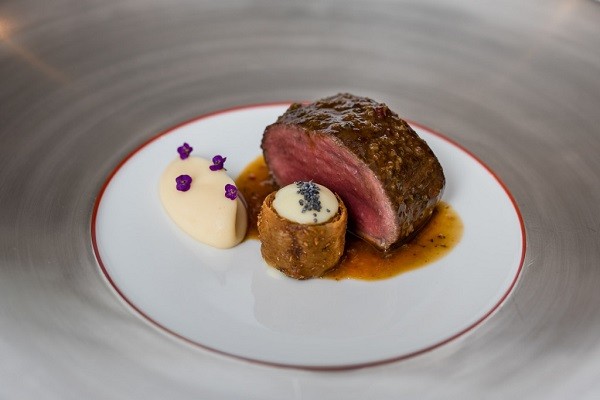 One of the smallest Michelin star restaurants in the Malaga area, sitting down to dine at one of Skina's five tables can't fail to make you feel special. In the centre of Marbella on a pedestrian street this now very established restaurant has Jaume Puigdengolas as head chef offering the best ingredients with creative flair – think huge, fat prawns, red mullet and sea bass sourced daily from the market then transformed into dishes of rare delicacy and subtlety.
Opening times: 13.30–15.30hrs, 19–23.00hrs. Address: Calle Aduar, 12, 29601 Marbella, Malaga.
El Lago, Marbella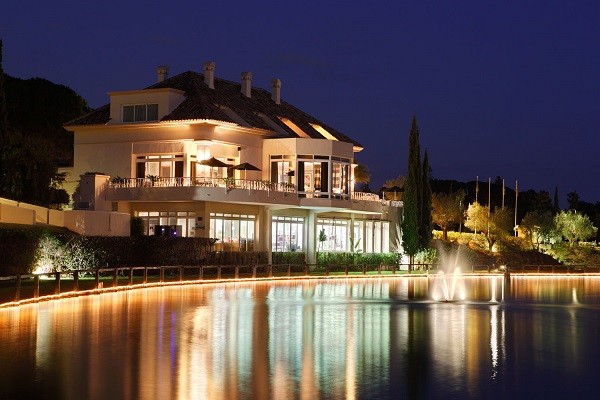 El Lago's Michelin star dates all the way back to 2005 – for which you've got to take your hat off: serving up food of the highest quality, without letting standards drop off for a moment, for well over a decade is no mean feat.
The ethos of the chef Diego del Rio is 'zero kilometre food', something that ordinarily might be limiting but given El Lago's sun-soaked southern Spanish setting in reality means very few ingredients are off-limits. Local goat's cheese, Malaga goat, veal and a dazzling array of tropical fruits and vegetables picked from the neighbouring Guadalhorce Valley all make an appearance on the set menu, alongside fresh fish and seafood hauled by the boatload from the sparkling Mediterranean.
Opening times: Dinner only. Address: Urb. Elviria Hills, Avda. Las Cumbres, s/n, 29600 Marbella, Malaga.
And finally…
Sollun, Nerja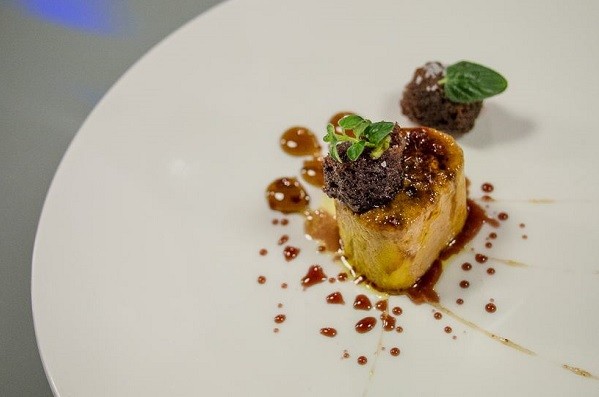 Sollun may not have a Michelin star to its name (or not yet, anyway), but it's still one very fine restaurant. Chef Juan Quintanilla eloped from Messina and opened this restaurant in Nerja a good few of years ago now. And it was about time, too. We needed a great eatery on our forays east of Malaga and Sollun has served us well on a few occasions.
Quintanilla is a chef who's passionate about the food he serves up and will come out to discuss preferences with diners and explain what special dishes he recommends. Whether fish or meat we have never been disappointed. There are no gimmicks here, just a selection of, what on the surface appear to be, surprisingly simple dishes that are brought to life with sublime ingredients and the touch of a seriously skilled chef.
Opening times: 13.00–14.30hrs, 19.00–00.00hrs. Address: Calle Pintada, 9, 29780 Nerja, Malaga. Phone: 653 68 94 52. Sollunrestaurante.com.
Like our pick of Michelin starred restaurants in Malaga? Book a gastro getaway at one of our luxury Costa del Sol villas and our Concierge will assist with personal recommendations and reservations at these and many more mouthwatering restaurants in Spain.
https://theluxuryvillacollection.com/wp-content/uploads/2017/02/various-dishes-Kabuki-Raw1.jpg
400
616
Lindsay
http://luxuryvillas.wpengine.com/wp-content/uploads/2013/04/Main_Logo-340-300x127.png
Lindsay
2017-02-14 08:24:13
2017-11-04 14:11:07
Mouth-watering Michelin Star Restaurants in Malaga