Santander has long been a favourite with the Madrid-set in search of sandy beaches and great gastronomy. Increased air and sea connections mean the city is garnering international attention and it's easy to see why. Wondering what to do when you get here?
1. See Centro Botin
This brand-new art centre designed by star architect Renzo Piano (who designed the Shard in London, and the Centre Pompidou in Paris with Richard Rogers) has already won its place in the hearts of the Santanderinos. Its clever design not only offers a stage for world-class art and celebrated musicians but it also opens up a dialogue between the city and the bay which shimmers and dazzles just like the building itself. Take the lift to the top where you have brilliant views of the city and the water. Great museum café looking onto the bay which is run by the two-Michelin starred chef Jesus Sanchez of El Cenador de Amos (located across the bay in Villaverde de Pontones.)
Open Tuesday to Sunday from 10am-8pm (extended opening until 9pm from June through to September). Parking at Alfonso XIII carpark.
2. Visit the Magdalena Palace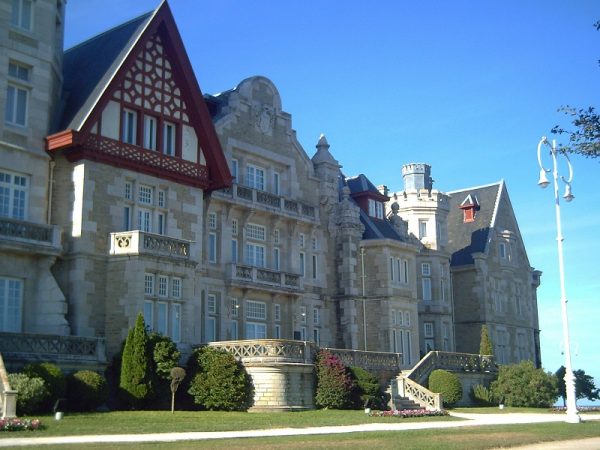 King Alfonso 13th and Queen Victoria Eugenia (granddaughter of Queen Victoria and Albert) enjoyed the beaches, gardens and views of the bay and is said to have reminded the Queen Consort of her childhood summers on the Isle of Wight. It's true the palace wouldn't look out of place on the English coast – although it is the work of two local architects.
Tours of the palace interiors are available year-round in Spanish although access is limited when the International Menendez Pelayo University (UIMP) takes over the building every Summer. The best way to enjoy a tour in English is to hire a private licensed city guide who can reserve a slot with the palace.
Opening times for the Palace vary so phone 942 203 084 or email for details.
The grounds of the Palace are open from 8am to 10pm at night. Pedestrian access only. Parking just outside the palace grounds. Palaciomagdalena.com
3. Take a Snap of the Raqueros Sculptures
In contrast to the glamour and glitz of the palace and Centro Botin, seek out the wonderfully sculptured figures of the Raqueros beside the Club Maritimo that recall the young boys who used to jump into the water for coins throws by the well-heeled from their boats. These iconic life-like works by local sculptor Jose Cobo act as a reminder of the tough times experienced in Puertochico – the city's historic fishing port.
Nearest carparking at Castelar Carpark & Alfonso XIII Carpark.
4. Check out the Beaches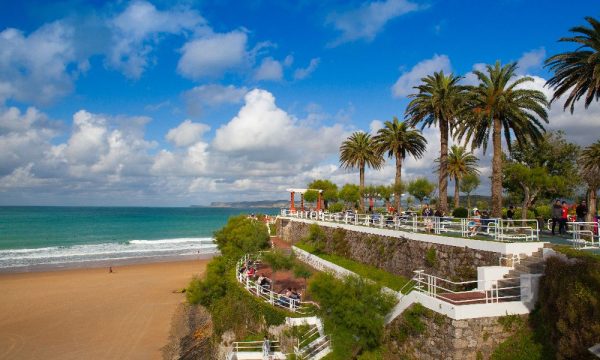 It's simply not possible to spend time in the city and not experience the famous Sardinero beaches that were first in fashion in the 1850s. Residents dress up in period-costume for a week every year to remember the time when Santander first was in vogue – so if you see boater hats, parasols and demure swimming costumes as you stroll by or swim here, you know what's going on. If you prefer a different view, a quieter cove or a rural beach, you've so much choice. Read about the many Santander Beaches here.
Lots of parking available in the streets near the beaches – although it does get busy in July and August.
5. Experience the Local Gastronomy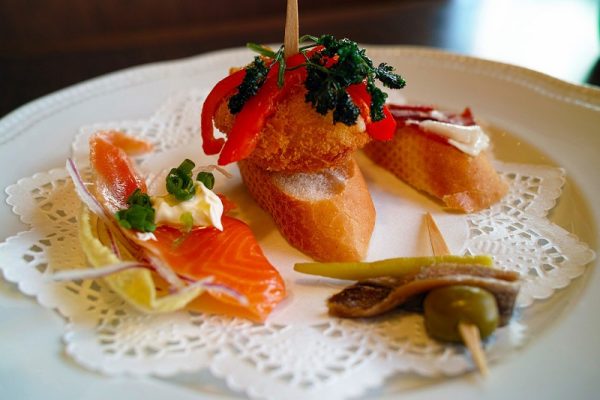 If you've spent time in the North of Spain before, you'll know that pintxos are earth-shatteringly good but there's another way to dine out. When friends and family meet for a white wine or vermouth at weekends, they often order share platters of food called 'raciones' which nearly always feature the local rabas (calamari) and you'll also find lots of mussels, clams, crabs, periwinkles, anchovies, prawns and octopus. Other specials include 'bonito' which is a Northern Spanish tuna or a slow-cooked melt in the mouth stew from the region. And yes, you will need a few garden salads, pimientos de Padron or char-grilled vegetables to dilute the protein! Finish up with a local creamy dessert or move on to the coffee and G&T. This is best experienced in the neighbourhoods of Puertchico or Tetuan but anywhere you go, you'll find these dishes during the middle of the day.
When eating out in the evening, there's so much choice but we're always partial to El Riojano Restaurant and Canadio Restaurant which are smart casual (rather than Michelin-star formal) but they execute all the classic Cantabrian dishes with class and style. Both serve tapas and 'raciones' at the bar if you're not able to get a table inside the restaurant.
El Riojano Restaurant, Calle Río de la Pila, 5. Tel 942 216 750. Bodegadelriojano.com
Canadio Restaurant, Calle Gomez Orena, 15. Tel 942 314 149. Restaurantecanadio.com
6 Get Out Onto The Bay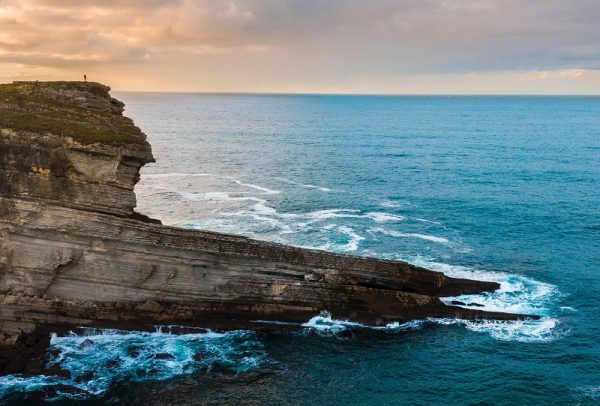 Fresh air beckons and where better than on a boat? If you haven't brought your own, you can board the tours of the bay departing from the Palacete del Embarcadero (beside Centro Botin) or Gamazo Dock.
During the Summer months you can also hop on the boats going to the Puntal Beach in the middle of the bay where you'll gain a lovely perspective of the city. For more information Losreginas.com or Santanderbahiatours.com
7. Visit a Museum or Two (or Three)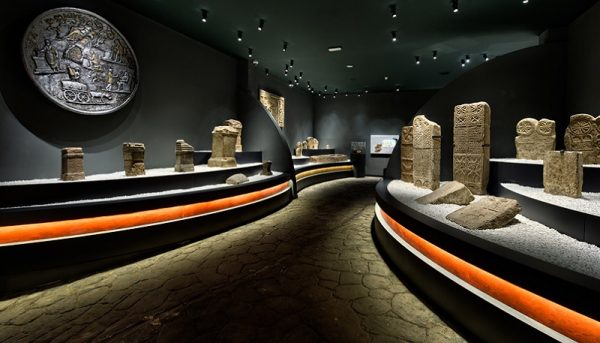 MUPAC is the name for Santander's Prehistory Museum – a great space to learn about Cantabria's amazing caves and its cave art. The subterranean museum space on Calle Bailen is right beside the Mercado del Este marketplace where you can grab a coffee and a snack before or after.
The Maritime Museum complete with aquarium, a 40m long skeleton of the blue whale plus lots of other water creatures and marine body parts in jam-jars too. Great café views and outdoor terrace looking out over the bay.
If you are looking to drive out to a museum in the region, the town of Comillas is just the ticket. It boasts extraordinary architecture featuring one of the few works of Gaudi outside Catalonia. Take a tour of the Capricho de Gaudi in English and visit Sobrellano Palace designed by Joan Martorell plus Camposanto cemetery that is home to a wonderfully carved angel designed by Josep Llimona. The town is like a who's who of Catalan architecture – and the beach is spectacular also. Continue on to San Vicente de la Barquera for some excellent views of the Picos de Europa and Michelin-star cuisine.
MUPAC
Open Tuesday to Sunday from 10-2pm and 5pm to 7.30pm (opening extended until 8pm on Saturdays, Sundays, bank holidays and every day from May to September). Closed Monday. Park in Pombo Carpark or Alfonso XIII Carpark. Museosdecantabria.es
Maritime Museum

Open Tuesday to Sunday from 10am to 6pm (opening extended until 7.30pm from May to September). Closed Monday. Public parking in the area. Museosdecantabria.es/Maritimo
El Capricho de Gaudi
Open Monday to Sunday from 10:30am to 5:30pm. Extended opening until 8pm from March to June and in October. From July to September closing time is further extended until 9pm. No parking at the Capricho but ample public parking in the centre of Comillas. Elcaprichodegaudi.com
8. Shop at the City's Food Market
Located right behind the Town Hall (Casa Consistorial) the market structure itself is a joy – dating back to 1904. You could almost call it a living museum as so many of the stallholders enjoy sharing tales of Santander's past and present as you purchase your fish, meat, bread, cheeses and fruit. During the school calendar you'll find local schoolchildren on market tours purchasing ingredients for a meal they prepare inside the museum – with the help of some of the city's top chefs.
The most dazzling array of fresh fish and seafood is on show (and for sale) in the market's basement which opens in the mornings from 8am to 2pm. Upstairs you'll find wonderful cured meats and cheeses plus the butchers, bakers and more – this space opens from 8am-2pm and again from 5pm to 7.30pm.
If you want to make a visit to this municipal market extra special, why not shop with one of the city's local chefs who can prepare a meal for you with your ingredients? If you'd like to see and participate in the preparation of your meal, great – if you just want to watch as you sip on a glass of wine, that's perfect too.
Parking for the Food Market at the Plaza de la Esperanza Carpark.
As you can tell, everything about this elegant city oozes 'quality of life'. It really is Northern Spain at its best with so few international visitors that you'll feel like you are carving out your very own little slice of Spain.
When To Visit Santander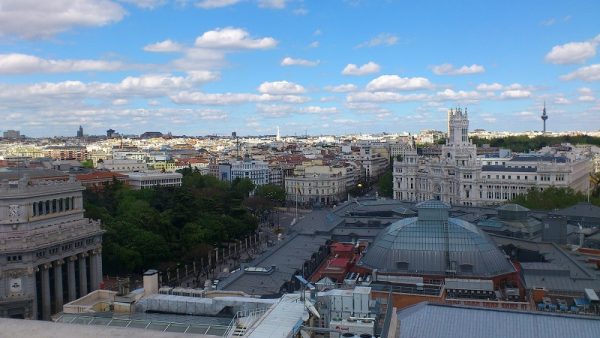 The last two weeks of July and the first two weeks of August are when the city is truly bustling with holidaymakers. Restaurants and bars are busy and the beaches are too – with the city full to capacity for a week of partying around the 25 July which is known as the Semana Grande. If you prefer to visit the city when it's less busy, travel in June or September. Because this is Northern Spain, the climate is a lot cooler than in the rest of Spain. Temperatures rarely surpass 30 degrees Celsius (86 in Fahrenheit) in Summer and you may encounter some rain during your time here. Winters are cold with the temperature ranging from 5-12 degrees Celsius in January – that's 41-54 degrees in Fahrenheit.
Best Neighbourhoods in Santander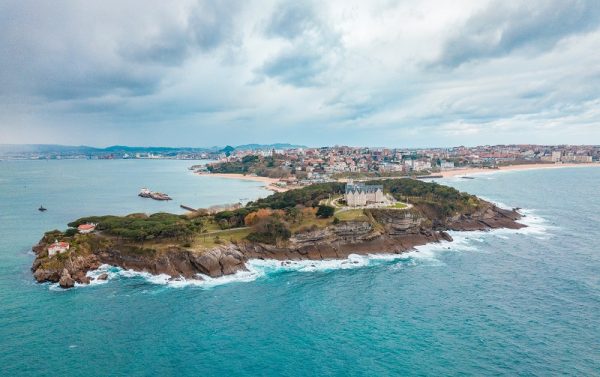 Puertochico is the best neighbourhood for eating out – with nearby Tetuan also a good choice for fish restaurants. The best shopping is between Puertochico and the Town Hall where you'll be tempted by the many local independent stores and the main brands dotted around Calle Hernan Cortes, Juan de Herrera and Isabel II. The beaches run all the way from Gamazo towards the Magdalena Peninsula, along the Sardinero and finish up by the neighbourhood of Mataleñas where you'll enjoy a scenic cliffside walkway, the Golf Club and Cabo Mayor lighthouse.
Insider Tip for Santander
Because an overwhelming percentage of visitors to Santander are Spanish, you will struggle to find authentic eateries serving meals outside Spanish mealtimes. Sit down to lunch from 2-4pm and dine at night after 8.30pm when the best places are open. Otherwise you'll be limited for choice. If you are peckish between meals, purchase fresh fruit some a one of the great fruterias, head to one of the many gourmet ice-cream parlours or enjoy fresh churros from the many churro food trucks or churrerias.
Our choosen place to stay when visiting Santander is Villa Bahia. Want to know more about a trip Santander? Contact us to plan your break in the north of Spain.
https://theluxuryvillacollection.com/wp-content/uploads/2018/07/Santander-sized.jpg
450
800
Phillipa
http://luxuryvillas.wpengine.com/wp-content/uploads/2013/04/Main_Logo-340-300x127.png
Phillipa
2018-07-11 14:51:56
2018-07-20 10:58:34
Things to Do in Santander