Central Spain is filled with castles straight out of Don Quixote, never-ending fields of sunflowers blowing in the breeze, steep snowy peaks, and hot desert landscapes. It goes without saying that Madrid is a must-see city, but some of the small towns around the capital are where you'll find Spain's true hidden treasures.
 Segovia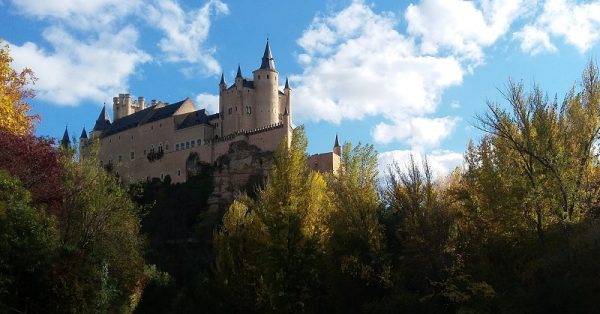 Wander around this medieval city and feel like Cinderella and Hercules all at once. Segovia's ancient Roman aqueduct stands dramatically in the centre of the city, whilst the fairytale castle is just as breathtaking.
The half-a-mile-long, nearly 29-metre-high aqueduct will make you wonder how the arches' 250,000 granite blocks have stayed together since the 1st century. The Alcázar, its clean lines rising out of a rocky crag, could be plucked straight from a Disney film. Walk through the city's cobbled Plaza Mayor for charming shops, traditional restaurants and, of course, the Segovia Cathedral.
Segovia is famous for cochinillo asado, roasted suckling pig, and ponche segoviano, a sweet treat from the region. Try family-run José María Restaurante, just outside Plaza Mayor, for an authentic meal in an impressive setting, or Mesón Don Jimeno for some local fare.
Mesón Don Jimeno, Calle Daoiz, 15 40003 Segovia. Tel: 921 46 63 50
José María Restaurante, Calle Cronista Lecea 11, 40001 Segovia. Tel: 921 461 111. Restaurantejosemaria.com
Cuenca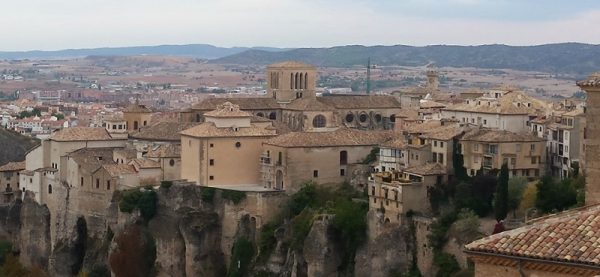 The famous hanging houses are the main draw of this UNESCO World Heritage Site city. But behind the fortress walls lies an entire city that's full of well-preserved, medieval buildings waiting to be explored.
The casas colgadas, clinging to cliffs since the 15th century, have been turned into restaurants and a modern art museum. The Museo de Arte Abstracto Español has an unexpected art collection well worth a visit. Cross the Saint Paul bridge over the gorge of the River Huécar and take in the best views of the hanging houses. When you're back in the city, Gothic-style Cuenca Cathedral is a must-see.
At lunchtime, peek inside a hanging house and taste one of the city's specialities, roasted lamb, at Mesón Casas Colgadas. Then wander around the Plaza Mayor and sample some Cuenca treats from bakeries like Marisol. Don't miss alajú, a traditional pastry made with almonds and honey.
Mesón Casas Colgadas, Calle Canonigos 3, 16001 Cuenca, Spain. Tel: 696 21 29 83
Marisol, Calle Diego Jiménez, 4 – bajo, 16004 Cuenca, Spain. Tel: 969 226 559
Toledo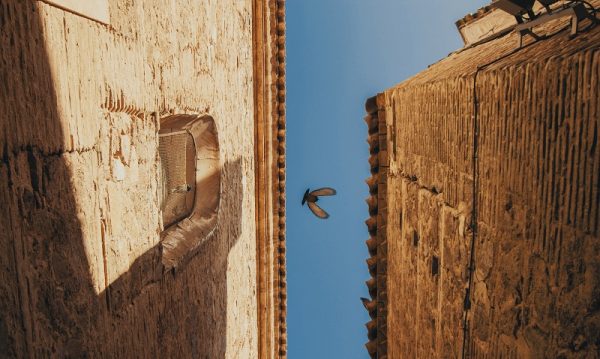 Toledo is a magnificent melting pot of culture and history. In medieval times, Arab, Jewish and Christian cultures coexisted and came together to make up this stunning city overlooking the River Tajo.
Visit one of the most impressive examples of Gothic architecture and history at the Catedral de Toledo. Get lost in the city's beautiful winding streets and stumble into the El Transito Synagogue and Sephardic Museum in the Jewish Quarter. Then head across the street to the El Greco Museum to celebrate Spain's Golden Age artist.
When you've worked up an appetite, try Restaurante Adolfo for a little finesse in a 12th-century Jewish house. Or make your way a little outside the city to El Carmen de Montesión for the first Michelin-starred restaurant in Toledo.
Restaurante Adolfo, Calle Hombre de Palo, 7, 45001 Toledo. Tel: 925 227 321. Adolforestaurante.com
El Carmen de Montesión, Urbanización Montesión, Calle Montesión, 107 Toledo, 45004. Tel: 925 22 36 74. Elcarmendemontesion.com
Salamanca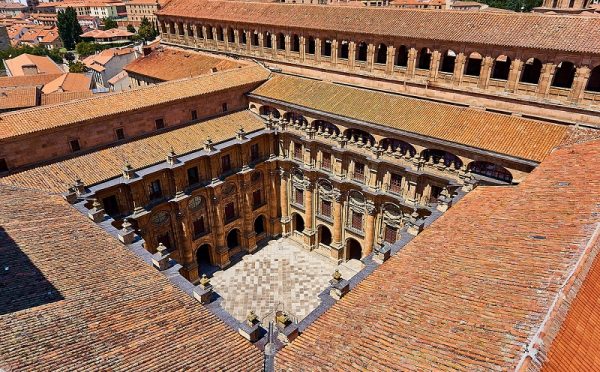 Salamanca is famous for being home to the oldest university in Spain, the 13th-century University of Salamanca. The mixture of architectural styles, along with the city's special Castilian glow, make the city magical.
Start in the centre of the Plaza Mayor to get a feel for the city's grandeur. By night, its beaming Baroque architecture lights up and glows down on the people gathered in the square. Be sure to see the Old Cathedral and the New, and don't miss the Casa de las Conchas and the Convento de San Esteban.
When it's time to eat, try Victor Gutiérrez in the centre of the city where international cuisine is served in an intimate setting. And don't forget to try some of Salamanca's famous jamón ibérico de bellota, ham from pigs fed exclusively on acorns; it's the best in Spain.
Víctor Gutiérrez, Calle Empedrada 4, 37007 Salamanca. Tel: 923 26 29 73. Restaurantevictorgutierrez.com
Ávila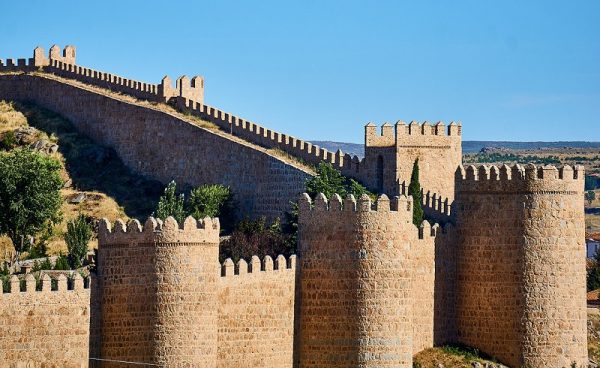 Walk through the impressive walls of Ávila and it's as though you've taken a time machine to the 16th century. When the walls are illuminated at night, you'll feel like you're in a dream.
The Cathedral of Ávila, the Basilica of San Vicente, and the city's Plaza Mayor are absolute must-sees. But make sure to take some time to explore the Convento de Santa Teresa and its small museum to understand the city's religious heritage and connection to the saint.
As you meander through the old city, make sure to peek into pastry shop windows to find yemas de Santa Teresa, a traditional sweet made with egg yolk (you can't go wrong at La Flor de Castilla). For the best views in town, try El Almacén — especially for dinner when the city's wall is glowing in the distance. Or try Cinco in the city centre where you'll find creative dishes as well as the traditional chuletones.
El Almacén, Carretera Salamanca 6, 05002 Avila. Tel: 920 25 44 55
Cinco, Plaza Mosén Rubi, 5, 05001 Ávila. Tel: 920 25 21 04
El Escorial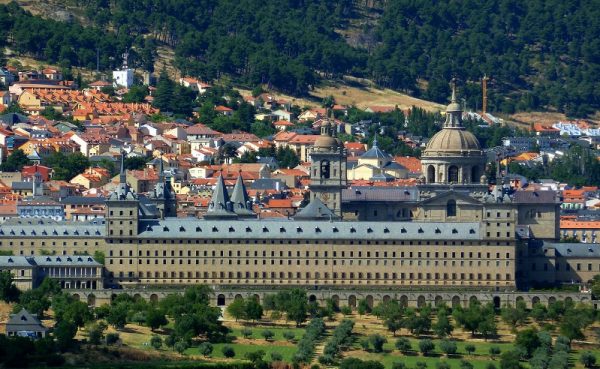 El Escorial is an elegant town in the mountains of the Madrid region. It's filled with pretty plazas and charming shops, but the main attraction is the Royal Site of San Lorenzo de El Escorial.
This incredible complex is mostly known for being a monastery, but the massive building has also served as a basilica, royal palace, college, royal pantheon and tomb, library and museum. You can tour the incredible library, eerie tombs, monastery and gardens from Tuesday to Sunday, or just wander around the outside of the awe-inspiring building before heading to lunch.
Try Charoles for a traditional lunch at a classic El Escorial restaurant. Or Amet Studio for an innovative take on local dishes, open during autumn and winter. If you're looking for regional cuisine any time of year, try Montia.
Charoles, Calle Floridablanca 24, 28200, San Lorenzo de El Escorial. Tel: 91 890 59 75. Charolesrestaurante.com
Amet Studio, Calle Pablo Picasso, 4 – local 3, Urb. Felipe II, 28200. Tel: 664 436 863. Ametstudio.com
Montia, Calle Calvario 4 – San Lorenzo de El Escorial, 28200 Madrid. Tel: 911 33 69 88. Montia.es
Aranjuez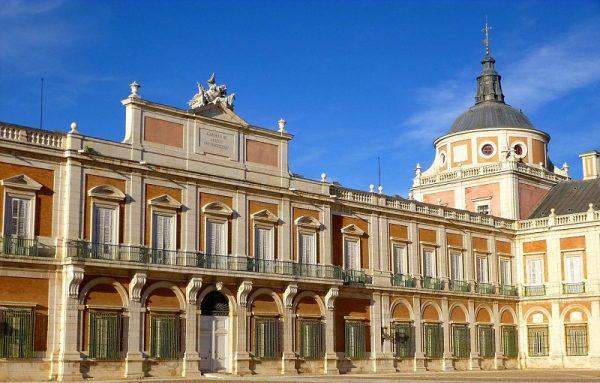 Aranjuez is known as the destination of choice for the Spanish royals during their spring and summer holidays. King Felipe II commissioned the Royal Palace and its incredible gardens (over 300 hectares of impeccably planned and manicured green space) in the second half of the 16th century.
You can take a guided tour of the palace to see the royal boudoirs, or marvel at the incredible building, the main square, and the seemingly never-ending gardens from the outside. Find your way to Estanque de los Chinescos inside the Jardín del Príncipe.
Have a picnic of local strawberries and asparagus (the region's specialties) in the city's beautiful green spaces or wide open plazas. Or have lunch in a converted villa at Casa José for an elegant meal with a focus on local cuisine.
Casa José, Calle Abastos 32, 28300, Aranjuez. Tel: 91 891 14 88. Casajose.es
Alcalá de Henares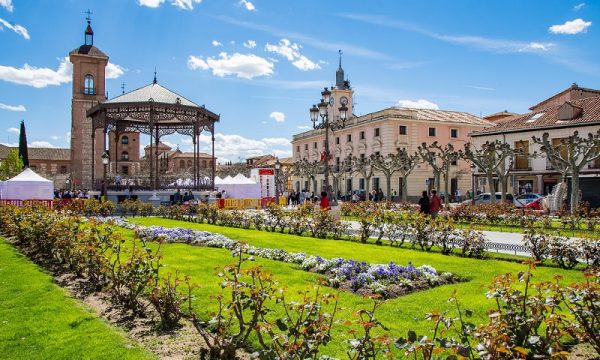 This picturesque town is known for its historic university, being the birthplace of Miguel Cervantes, and serving up large portions of tapas alongside the beers (or other drinks) you order.
Wander through the UNESCO World Heritage Site city centre and see the beautiful Plaza de Cervantes. Then visit Teatro Corral de Comedias for some history and a show at an incredibly well-preserved 16th-century theatre. Check out the stunning facade of the Universidad de Alcalá, or even take a guided tour.
If you're looking for traditional tapas, try Indalo Tapas for an authentic Alcalá experience, or Restaurante Goya for a classic Mediterranean meal. If you've got a sweet tooth, have a rosquilla de Alcalá with your after-lunch coffee.
Indalo Tapas, Calle Libreros, 9, 28801 Alcalá de Henares. Tel: 918 82 44 15. Indalotapas.com
Restaurante Goya, Calle Goya 2, 28807 Alcalá de Henares. Tel: 91 882 60 34. Restaurantegoya.com
Chinchón
Chinchón is a quiet town in the southeast of Madrid. People come to try local specialties like chinchón (anisette, the city's namesake), regional wines at the end of March, and the garlic harvest in October. The beautiful, circular Plaza Mayor turns into a traditional bullring during the town's many festivals.
Take a walk through the pretty streets of the old town and buy some of Chinchón's famous garlic. And when there are no celebrations taking place, the Plaza Mayor is a great place to enjoy a cup of coffee and eat a fresh pastry.
Try La Dulcería de Chinchón for a freshly made, cream-filled donut. For lunch, La Recua del Pelicano is an unassuming place to have a quiet, traditional meal. Drink a shot of local chinchón to digest.
La Dulcería de Chinchón, Plaza Mayor, 1, 28370 Chinchón. Tel: 918 93 52 93
La Recua del Pelicano, Cuesta de Quiñones, 2, 28370 Chinchón. Tel: 918 32 01 29
Manzanares el Real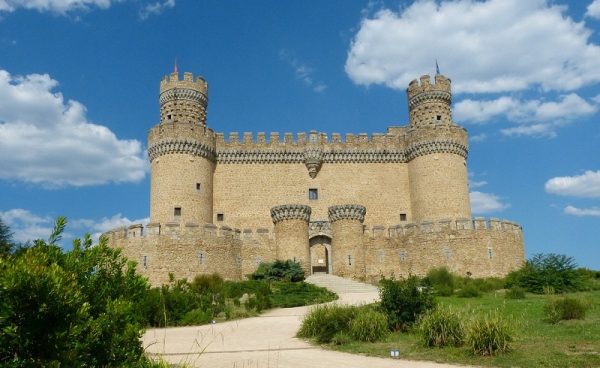 Found right at the bottom of the rocky, looming Sierra de Guadarrama, Manzanares el Real is the perfect place to start if you want to explore the mountains of the Madrid region. It's a nice town to visit in its own right too, with the 15th-century New Castle of Manzanares el Real, and the Santillana Reservoir to stroll around.
However, most people come here to access La Pedriza, part of the Sierra de Guadarrama with its incredible finger-like boulders and cliffs to climb, and an enchanting river with beautiful natural pools, like the Charca Verde. Explore other awe-inducing natural rock formations, like Elephant Rock (El Elefante) and Chicken Bridge (El Puente de los Pollos). Visit La Pedriza's visitors' centre for more information about hiking trails.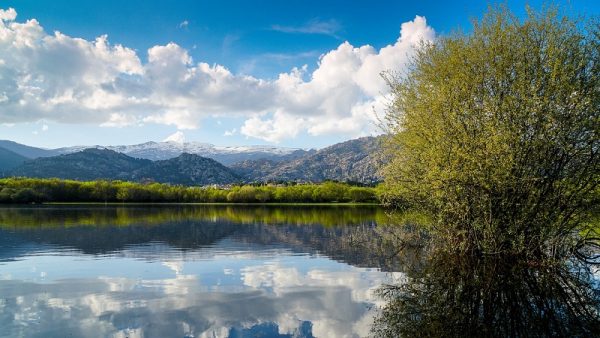 For a simple Spanish meal on a peaceful terrace by the reservoir, try Mesón Los Morales. But your best bet in Manzanares is to pack a picnic, jump in the car and head to La Pedriza for lunch.
Mesón Los Morales, Av. de Madrid, 24, 28410, Manzanares El Real. Tel: 918 53 06 41
Want to experience the beauty of central Spain? Our two chosen villas are Hacienda Sofia and Finca del Rey.
https://theluxuryvillacollection.com/wp-content/uploads/2018/07/Ávila-Sized-1.jpg
490
800
Phillipa
http://luxuryvillas.wpengine.com/wp-content/uploads/2013/04/Main_Logo-340-300x127.png
Phillipa
2018-07-11 15:10:17
2018-07-20 11:30:58
Beautiful Towns in Central Spain